One of my new year's resolutions last year was to read more and watch less TV. I accomplished this one (yes, quitting my job and spending 3 months in Morocco did help) and rediscovered the love of reading I used to have, which university education beat out of me with the sheer volume of reading that was required of us. I discovered some amazing books this year and thought I would share my favorites.
Two thank yous are in order – one to my grandmother, who gave me my first Kindle last year, and one to the Longmont Public Library, which has a great e-book selection that I can access from all over the world. These two things have made it so easy to read and get new books while traveling.
Have you discovered any good books lately? Anything you think I would like? Please share any recommendations in the comments below!
Best overall book:
I cannot stop talking or thinking about this book – it is a masterful work of historical fiction which tells a compelling story and also illustrates the painful history of slavery and its later evolutions. It begins in a small village in Ghana and spans seven generations and two countries (Ghana and the United States) as it follows the stories of two sisters whose paths diverge. The reader gets a snapshot of what life looks like for each generation as the sisters children grow up and have their own children. Absolutely incredible book.
Fiction:
Full disclosure: This book broke my heart, but it was a beautiful reflection of life and it deserves its spot here. The author weaves a fascinating web of interconnecting stories centered around a cast of characters who are each in their own way trying to improve the world. It is a book about humanity, raw, confusing and heartbreaking, and it resonated with me and my world view.
Chimamanda Ngozi Adiche is a female Nigerian author whose writing I admire greatly. She does a remarkable job of weaving together many different experiences of identity, coming of age, race, love, and the idea of "home" in this compelling novel. The story spans Nigeria, the US, and the UK and sheds light on the experience of immigrants, as well as highlighting issues of race as central to the characters' experiences in the US and the UK. At a time when there is so much global discussion about immigration and refugees, and when race is still such a massive issue in the US, I found it a timely book to read and would recommend it to anyone who is interested in any of these issues.
Nonfiction:
This book is dense and not a quick or an easy read, but it is painstakingly researched and the facts it presented blew my mind. Its premise is that the criminal justice system is simply the most recent in a series of systems to control black people in the United States – first slavery, then Jim Crow, now mass incarceration. The author is a lawyer and it is discusses some fairly complicated legal subjects, but can definitely be understood by the average person. I don't have a copy with me now to cite some of the facts that I found most compelling, but I do highly recommend this book to anyone who is interested in understanding more about how race still plays a huge role in American lives or how the criminal justice system exploits certain groups of people.
Feminist reading:
My experience as a woman in Morocco really increased my feminist leanings and made me hungry to read more feminist works. This book is a few years old but I really enjoyed it. Sandberg focuses on American women in this book and presents data about the current limitations for women in the workplace and advice for anyone who wants to make things more equal for women. Excellent read.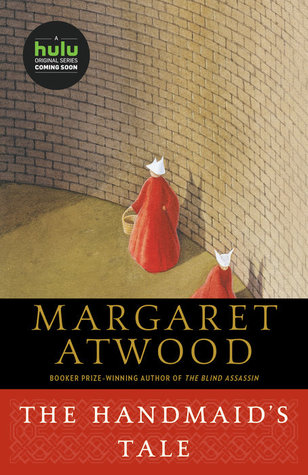 The Handmaid's Tale
This is a dystopian novel about a potential future (and of course is now also a popular TV series, which I have yet to watch) where an effort to improve life for women has gone horribly wrong. It's an interesting premise and a cautionary tale. It has feminist leanings but is not strictly a feminist book – I could have also put it under a fiction or sci-fi category.
Honorable mentions – some other good books:
Half of a Yellow Sun  
A Simple Heart  
A Manual for Cleaning Women: Selected Stories
The Book Thief  
The Alchemist  
This Is How You Lose Her
So Long a Letter  
Still Life with Bread Crumbs 
Rising Strong 
Behold the Dreamers   
Interpreter of Maladies  
Animal's People
Oryx and Crake  
Outcasts United: A Refugee Team, an American Town
Quiet: The Power of Introverts in a World That Can't Stop Talking
Charity Case: How the Nonprofit Community Can Stand Up for Itself and Really Change the World 
Everybody Lies: Big Data, New Data, and What the Internet Can Tell Us About Who We Really Are
Hillbilly Elegy: A Memoir of a Family and Culture in Crisis
Bonobo Handshake: A Memoir of Love and Adventure in the Congo
The Taliban Shuffle: Strange Days in Afghanistan and Pakistan
So leave your recommendations in the comments below! More chapters from Morocco coming soon:)
Happy New Year everyone!